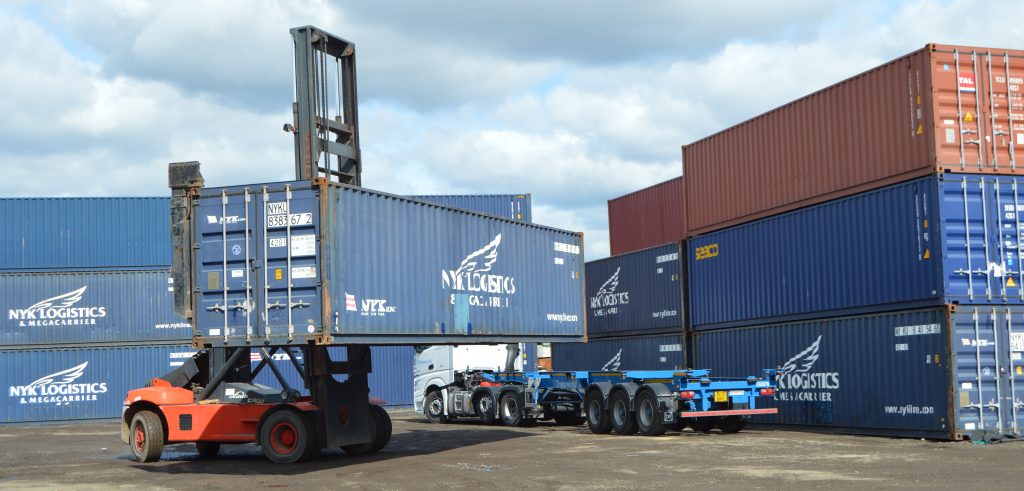 Who are we?
Formed in 1962, Transworld Transport, also trading under Kenneth Acock ltd, is a transport company employing more than thirty people that services all aspects of land-based container transport. From our four acre site in Widnes, we are well situated to reach Garston Freightliner Railhead, Seaforth Container terminal and Manchester Freightliner as well as all major UK ports and inland rail terminals.
Services
Our depot is well equipped to handle container lifting and storage including heavy lifting up to fourty-four tonne. Thanks to VOSA approval and nine fully trained and ADR qualified drivers supported by our DGSA, we can also store and transport hazardous good. Our 8,000 square foot workshop ensures that we have the means to provide high quality repairs on damage to containers.
Accolades
Operating throughout the UK, Transworld has achieved a reputation as an exceptional operator having been awarded multiple "Haulier of the Year" awards by NYK including in 2016 and 2017 and in 2018 received an award for being the top performing vendor over the last 20 years. We have maintained this high standard and attained "Haulier of the year" status for ONE in the shipping line's inaugural year of 2018.
Contact information
Address: 5 Pitt Street, Widnes, WA8 0TG
Phone: 0151 423 6060
Email: traffic@transworld.uk.com